This is THE perfect time of year to grill in Texas. Most of the pollen has dissipated, it's warm, but summer's oppressive heat and humidity haven't yet arrived.
We've never been big grillers. As a matter of fact, we've ruined a few grills leaving them unused out in the elements. When we had dinner at our friends' house recently and they grilled up the most delicious food, I was determined that we start grilling in earnest.
*this post is sponsored by
H-E-B
Before we talk more about grilling, let me give you a peek at this dessert quesadilla: Grilled Peanut Butter and Chocolate Quesadillas with Caramelized Bananas. Oh baby.
I bought a little tabletop grill...just the thing for our family of 3, especially with our boy soon to fly the coop.
You know me...I wanted to break it in with a dessert recipe. Burgers can come later.
I also needed a tabletop for this tabletop grill. Funny thing, Mr. E and I looked and looked for a little bistro set, but couldn't find one we really loved for the right price. I decided I could just put our tabletop grill on the ground for the time being.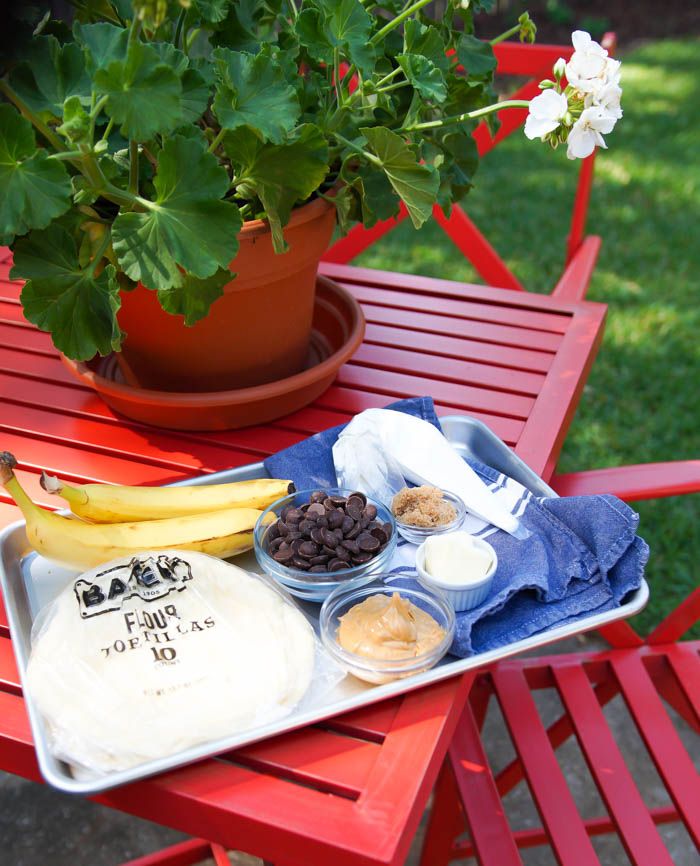 Off I went to H-E-B for the ingredients for this grilled dessert. Not only did I find the ingredients, but I came home with a
cast iron comal pan
, gorgeous white geraniums, AND the
cutest little bistro set
EVER. All from my grocery store.
I knew I wanted to make grilled quesadillas right away. At H-E-B, they have a tortillaria in store. That's right...tortillas made fresh, in-house, right before your eyes, all day long. I stop here every time I run to the store.
Maybe I was channeling my inner Elvis, but I couldn't stop thinking about bananas and peanut butter. I used this cute
little comal pan
to caramelize the bananas in brown sugar and butter right on the grill.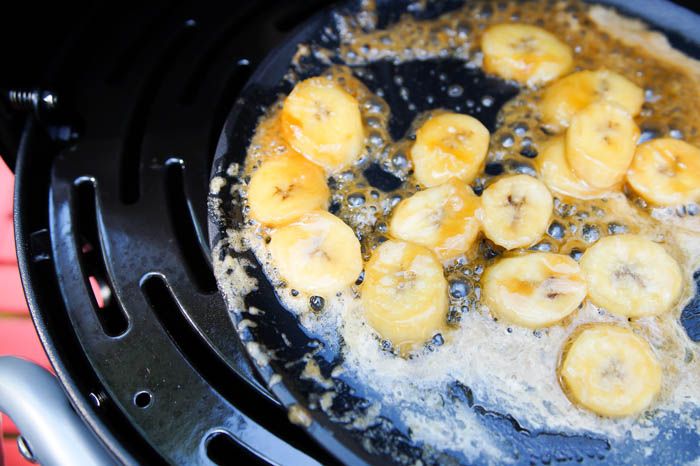 How gorgeous are they?!?!?